I'm Dreaming of A Hot Vacation
Ah, I'm dreaming of vacation time...maybe it is the fact that 90% of my office is gone and what seems like all my Facebook news feed is off enjoying some beach somewhere for spring break but lately my mind has been filled with planning a much needed vacation. This year most all of our vacation time and dollars will be spent at friends and family weddings. I absolutely love weddings (who doesn't love-love, ha) so this is A.O.K. by me. My little sister in my sorority is getting married in May in Athens, Georgia, I am in one of my best friend's weddings toward the end of May in Atlanta, both myself and my son are in my cousin's wedding in Virginia in June, and then one of my other friends is getting married the next weekend in June in Asheville, NC. Then we have a little bit of a break until the next wedding I am in in September back in Athens, GA. And guess what? Every single one of the mentioned weddings above are out of town. So I have been hotel, airline, rental car searching like a fool. I am trying to convince my husband to throw in a quick beach trip around Labor Day but we are still iffy having not had so great of an experience at the beach with our newborn this past September. I keep trying to tell my husband our baby is older now and hopeful it wouldn't be as awful but I'll be honest we are gun shy Ha. So if you are the reader who looks forward to seeing posts of other people's weddings you are in luck because we are going to have a year full of them! :)
I love to travel. The saying that "travel is the only thing that you buy that makes you richer" is so true isn't? Since I have been dreaming of vacation so much lately I thought it would be fun to re-cap my favorite vacation and track the states and countries in which I have visited so far. I have a goal of visiting every state in the US and as much countries as possible. Although I have made progress I still have a LONG ways to go.
So back to my favorite vacation I have ever taken. Hands down the best vacation I have ever taken was on my honeymoon to St. Lucia back in 2011. You can read all about it in my post here. The short version is we stayed at the Sandals Grande St. Lucia and had the BEST time. The wait staff and locals were SO incredibly friendly, the food was incredible, and we had such an overall amazing time in general.
Ah, look at how young and in love we were. Still just as in love with this man today as on our honeymoon. ;)
I would say that one of our highlights of the trip was the excursion we took around the island where we visited and bathed in volcanic ash, swam underneath a hot spring, boated around the Tetons, and ate lunch at a locals house. Some of my other favorite parts of the trip was snorkeling all over the island and zip lining through the rain forest.
This was the day we almost died as we got caught up and swept out to sea in an incoming tropical storm. Also the same day as the earthquake we experienced. And it was STILL the best vacation ever. I'm telling you. Go. Go. Go.
I recommend St. Lucia to all my friends and especially the Sandals Grande resort. The local beer, Piton, is awesome and the local music is our hands down favorite. And one more picture just for fun because we were young and skinny and SO glad we were finally married.
What has been your favorite vacation and why? Where would you recommend for a family vacation? A couples only vacation?
chelsea has been to:
Alabama
,
Arizona
,
California
,
Florida
,
Georgia
,
Illinois
,
Iowa
,
Kentucky
,
Louisiana
,
Maryland
,
Massachusetts
,
Michigan
,
Mississippi
,
Montana
,
North Carolina
,
Pennsylvania
,
South Carolina
,
Tennessee
,
Virginia
,
West Virginia
,
Wyoming
.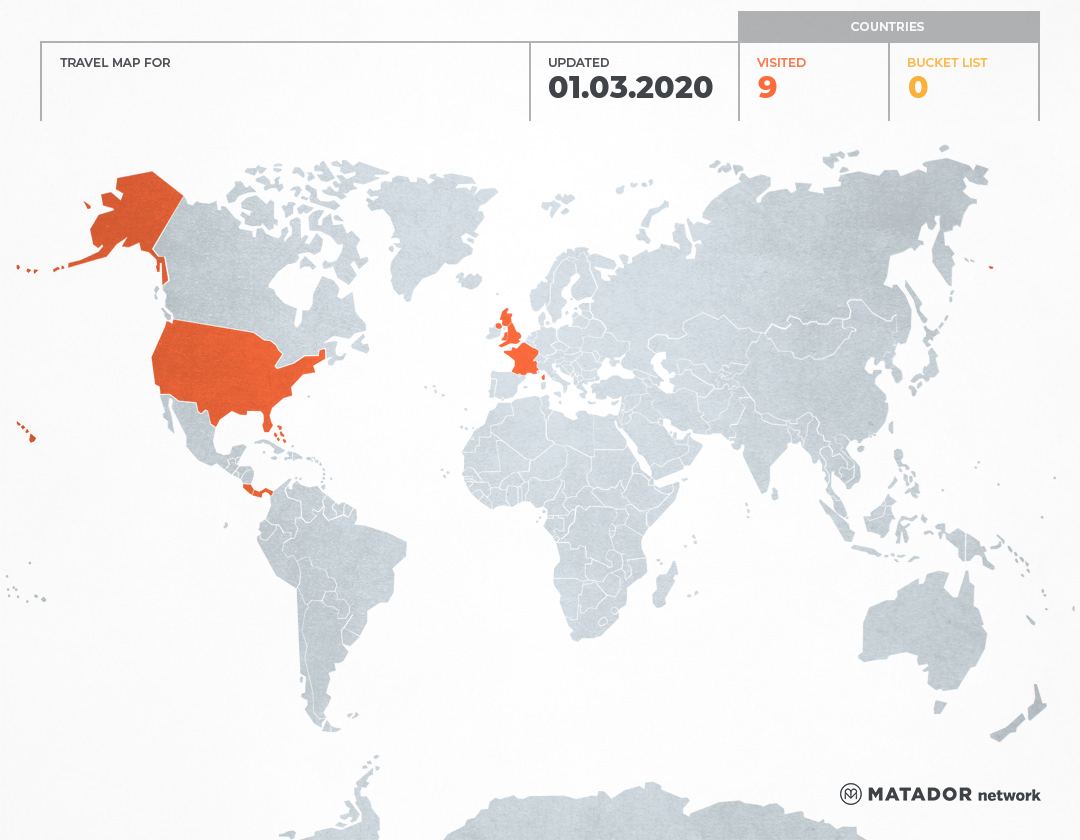 chelsea has been to:
Bahamas
,
Costa Rica
,
France
,
Panama
,
United Kingdom
,
United States
.
Get your own travel map from
Matador Network
.